An Educated Approach to Makeup
Welcome to MUD Studio, a premier makeup school founded in 1997 by a team of experienced and accomplished professional makeup artists in the Los Angeles. Our goal was simple: to establish a center for higher learning that empowers individuals to explore their creativity and pursue their passion for makeup artistry. Over the years, we have become a renowned academic institution dedicated to providing top-quality education in the field. At MUD Studio, we offer a wide range of comprehensive makeup programs, individual courses, and part-time options, allowing students to tailor their education to their specific needs and goals. Whether your interest lies in beauty makeup, character transformations, or special effects, our curriculum covers it all. With main campuses located in Los Angeles and New York, as well as partner schools worldwide, including our very own MUD Studio Manila in the Philippines, we provide access to world-class education and training. Our instructors, who are industry professionals themselves, bring their expertise and passion to the classroom, ensuring that students receive hands-on instruction and gain industry-relevant knowledge.

Join our vibrant community of makeup artists and unleash your artistic potential at MUD Studio Manila. Explore our website to discover our wide range of programs, courses, and the endless possibilities that await you in the exciting world of makeup artistry.
TIMELINE
Make-Up Designory was founded in 1997 by a team of professional make-up artists who wanted to establish a center for
higher learning in the field of make-up education. Today, our school has grown from a two-classroom, 800 square-foot location in Toluca Lake, California to two thriving Campuses in Los Angeles and New York – and there's still more to come.
MUD is taking our version of excellence in make-up education further, constantly expanding our reach with MUD Extension and MUD Studio locations around the world.
MUD's LA Campus is founded in
Toluca Lake, California
with courses in Beauty, Character Make-Up and Special Make-Up Effects.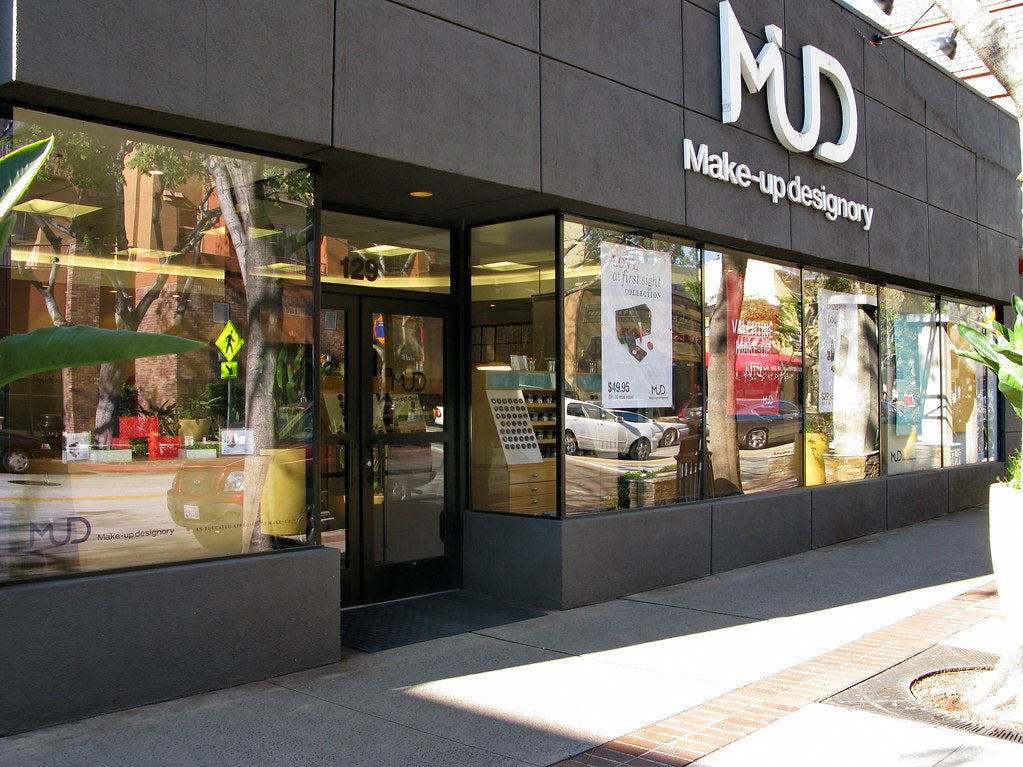 MUD moves to downtown Burbank, California
and opens a five-classroom school complete with administrative offices, a student store and photography studio. Today, we have expanded our Los Angeles Campus to include three additional classrooms, a library and student lounge.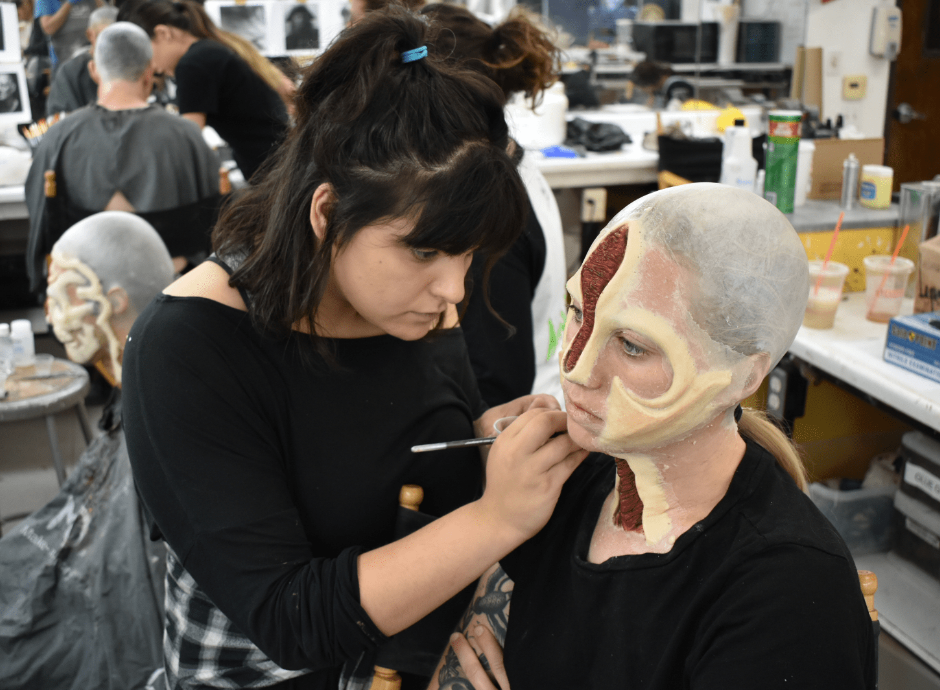 This location will eventually grow to include six classrooms and a retail space
offering courses in Beauty, Character Make-Up and
Special Make-Up Effects.
The first MUD Studio opens in Ljubljana, Slovenia
This will be the first of more than fifteen MUD Studio locations worldwide.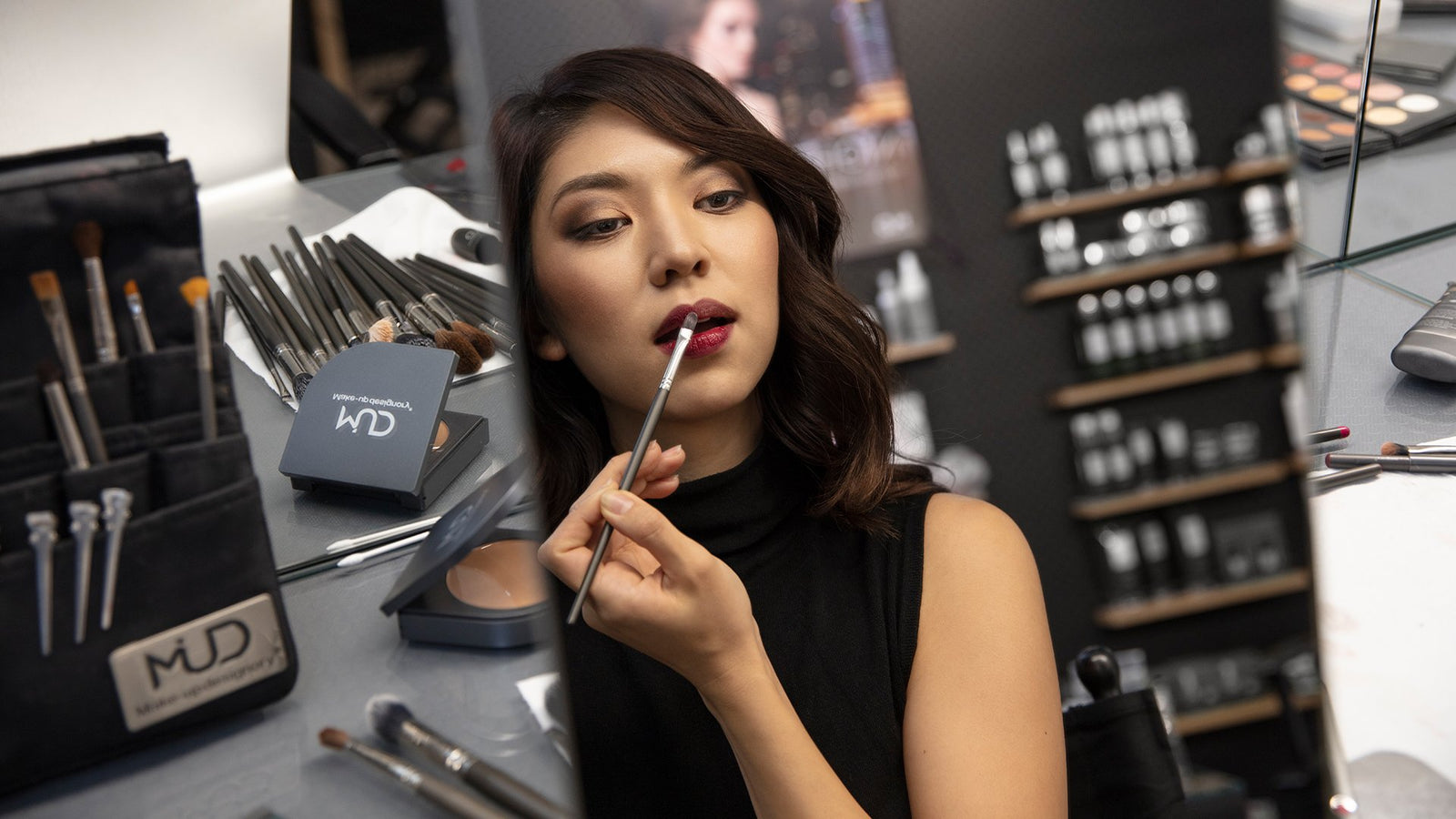 MUD's New York Campus moves to the Financial District
MUD NY currently occupies the entire fifteenth floor of the historic American Express building and offers nine classrooms, offices, and a student store.
MUD continues to expand
with MUD Studios and MUD Extensions across the U.S. and around the world.
MUD Studio Manila transferred to its new home
at the Shangi-La Plaza
for the purpose of enhancing accessibility and fostering a strong sense of community for graduates, helping them build successful careers in makeup artistry.
Success Stories
Our graduates have forged successful careers as make-up artists in a wide range of fields.
They've also received some of the highest honors for excellence in film, television, theater, retail and print.
MUD Graduate Awards and Recognition
Name: Jacqueline Risotto
Career Highlight:
2019 Emmy® Winner
Fosse/Verdon
Graduation Year: 2011
Name: Hugo Villasenor
Career Highlight:
2019 Emmy® Winner
Star Trek: Discovery, "If Memory Serves"
Graduation Year: 2004
Name: Emma Faulkes
Career Highlight:
2019 Emmy® Nominee
Game of Thrones: The Long Night
Graduation Year:2007